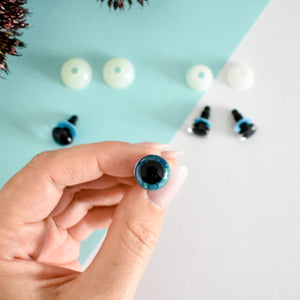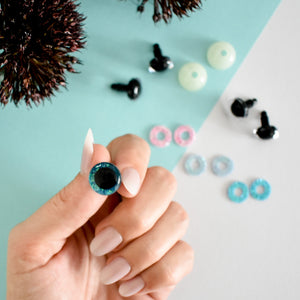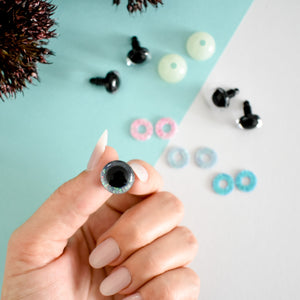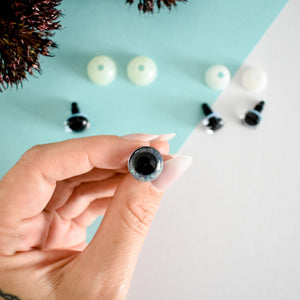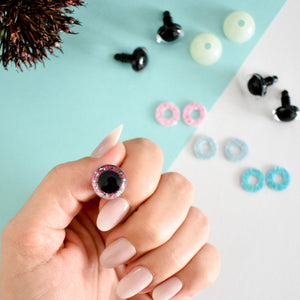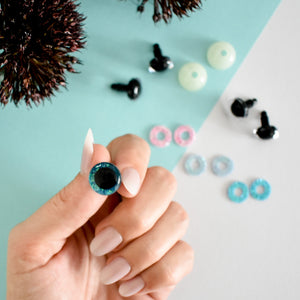 Glitter safety eyes - 2 pairs
Durable, high quality glitter safety eyes. Shape of eyes magnify the glitter colour disc backings. Plastic washers supply a secure hold. 2 pairs / 4 pieces per package.


Pairs include-
Plastic safety eyes
Coloured glitter discs
Plastic washer backings
Available in a variety of colours and sizes.