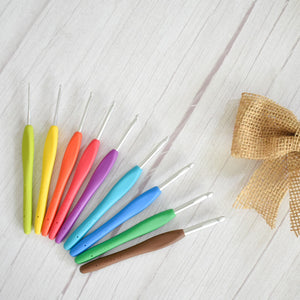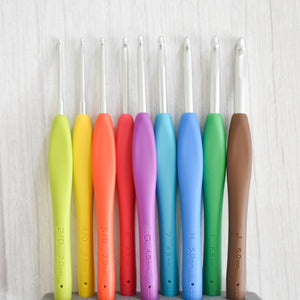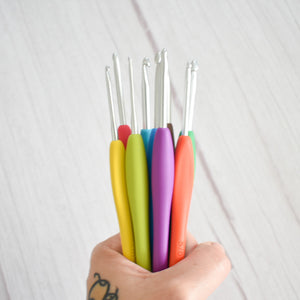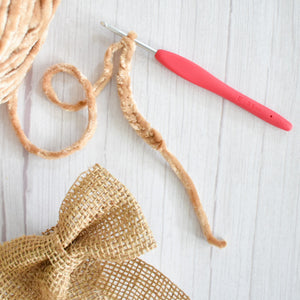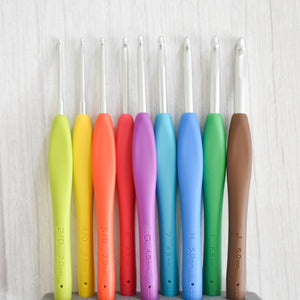 Clover Amour Crochet Hook Set
These beautiful crochet hooks feature elastomer rubber handles which comfortably fit in your hand, making it easy to crochet for extended periods of time. The aluminum hook tip has a very smooth finish, helping you glide through stitches effortlessly.
Each size is uniquely coloured for easy identification. The set includes 9 hooks of sizes 2mm, 2.5mm, 3mm, 3.5mm, 4mm, 4.5mm, 5mm, 5.5mm and 6mm.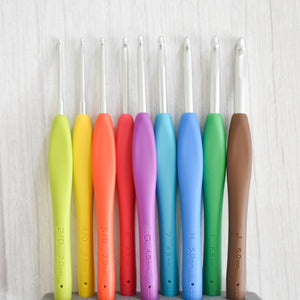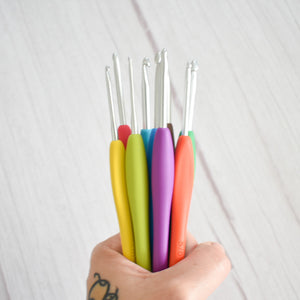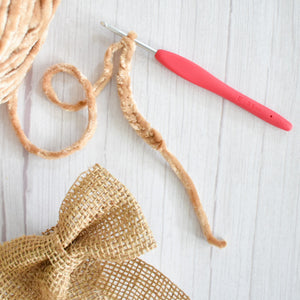 Clover Amour Crochet Hook Set